+All You Need To Know About Her Death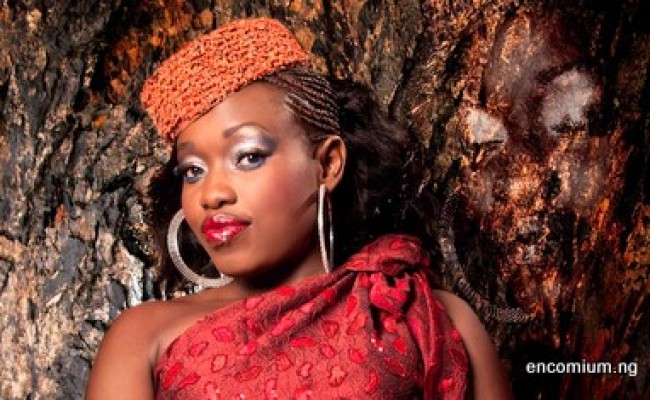 Nigerian gospel singer Kefee passed away last week in the United States.She reportedly died of lung failure according to her PR team. Her body has now been flown into Nigeria as burial arrangements begin to take its course. Her body arrived Nigeria, yesterday, June 17th, May her soul continue to rest in peace.
Branama singer, Kefee was indeed a rare gem,a jewel of inestimable value in the Nigerian entertainment industry. The award winning gospel act, Kefee Don Momoh was confirmed dead penultimate Friday, 13th of June, 2014. She passed on in the early hours of today, after being in coma for weeks in an undisclosed American hospital. She passed on after being in coma for weeks in an undisclosed American hospital. Kefee whose music career started at age eight in her church choir, was famous for her gospel songs 'Branama' and 'Kokoroko'. She won several awards including the best collaboration Headies Award in 2010. She allegedly went into a coma, after collapsing on a 14-hour flight on her way to Chicago for an event about a two weeks ago. Before her death, a close family source revealed she was diagnosed of having pre-eclampsia – pregnancy induced high blood pressure. Music punters have described this as a big lose for the industry have recorded numerous death in the entertainment circus in the past few weeks.
According to sources, the doctor revealed that the pregnant singer couldn't survive it. She moved in and out of coma. She woke up again and doctor said she survive the Brain damage, nervous seizure. But she gave up the ghost due to her state, she was to weak to ease out of the pains.
Her husband Don Momoh of Star FM radio had confirmed her deteriorating health status when he went on twitter call on everyone to pray as the doctors had revealed that Kefee's condition was very critical
This is what a medical doctor in Nigeria, Dr Adeyefa, shedding more light on Kefee's condition, said couple of weeks ago 'Kefee is in a precarious situation because of the six months pregnancy. If the foetus had been nine months, the doctors would have removed the baby and saved the mother and child.
'As it is now, not only will the baby not survive because the carrier is in coma, Kefee may also lose her life from further complications. The chances of the mother surviving is narrow, while the kid has a narrower chance. I urge Nigerians to pray for her, that's all she needs.
Some even suggest her her health trouble started after her jibe at COZA Pastor, Biodun.
According to speculations she took ill after she lambasted Pastor Biodun in an interview brading him ' that so called Pastor'
Both fell out after the church cancelled a concert that was billed to feature Kefee. According to her, as she was about to leave for the airport, the PA to the Pastor called to cancel the show, and referred her to a publication that talked about her failed marriage to her ex, Alec Godwin.
She had said ' He said if i had seen a newspaper story concerning my ex husband Alec Godwin, i said yes, it is a scandal. And he said they don't want to have anything to do with me because of the scandal'
In 2011 Kefee was on tour in Canada. The Sapele born singer for three weeks treated fans to live music and her choreographed dances. Her official tour schedule included performances at Toronto 25th, Edmonton 3rd and Calgary 10th Dec.2011
Kefee's who also toured the US saw her perform alongside Grammy Award-winning artist, India Arie and Tyrese Gibson at the African Festival of Arts in Chicago.
Kefee was a UN peace ambassador .
Her UK manager, Adeline Adelicious Adebayo sent in a press statement confirming her death on behalf of her family.
"On behalf of the family….It is with a great sadness but grateful hearts that we announce the passing to glory due to lungs failure this morning of our God's mouth piece, chorus leader, daughter, wife, sister, friend Kefee Branama Queen … May her beautiful, gentle and precious soul rest in perfect peace. Amen!! In contrast to all earlier rumors and stories in circulation, I do state that Kefee wasn't 6 months pregnant and neither did she have pre-eclampsia." the press statement reads.